First Gourmet Academy is once again opening its doors to the wonderful world of baking and pastry arts through its short course program which starts on January 16. Beginners will be mentored by renowned pastry chef, Marie Bonus.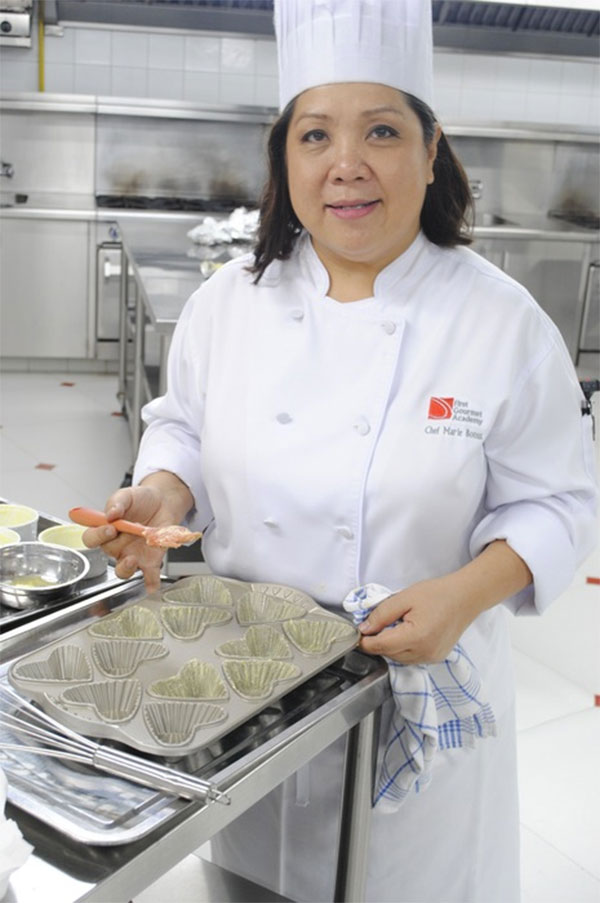 We had the privilege to interview Marie about her culinary journey through the years. Read on…
LIFE AT FIRST GOURMET ACADEMY
Q:  What pushed you to teach Baking and Pastry in First Gourmet Academy?
Marie: I lived most of my life in the USA. After working hard as a pastry cook in New York kitchens for years, I decided to take a break and visit the Philippines again. It was during my visit that I had the opportunity to meet Mats Loo at First Gourmet Academy who invited me to give teaching a try. True enough, after much thought on the matter, I decided to stay and try out teaching at First Gourmet Academy.
At first, it was a huge adjustment from where I was, but I slowly realized that teaching brought me much enjoyment. It was definitely a tremendous change of pace and lifestyle. I started with the short course in baking called "Fundamentals of Baking and Pastry." After a few months, I was offered to teach the Baking and Pastry module for the Diploma in Culinary Arts. That was five years ago!
Q: Can you share some memorable experiences in teaching at First Gourmet Academy?
Marie: There's nothing more rewarding than discovering talent in the classroom. Most students come in with no experience in baking, whatsoever. This is a great starting point for me to share with these students what I've learned and experienced. Some of these fresh students have graduated and moved on to work at notable places here and abroad. To my surprise and amazement, a few of them have become pastry professionals.
Q: What do you consider your culinary strengths?
Marie: My passion. Some say I am very strict and disciplined, but these same traits are actually necessary in the field of baking and pastry. I may be disciplined but only to the certain fine-tuned skills and techniques I teach. At the same time, I approach it with a sense of adventure and excitement. Hard work and true passion are essential for success.
HUMBLE BEGINNINGS
Q: What were your culinary experiences before teaching at First Gourmet Academy?
In Manhattan, New York:
Marie: Firstly, I worked and trained under The French Chefs of Financier, a French patisserie. This is where I learned the discipline and skills of being a fine craftsman. After that, I was assistant pastry chef at David Burkes at Bloomingdales where I was in-charge of all desserts in the restaurant and take-out shop. In Nobu, a prestigious Japanese restaurant, I worked night shifts as an assistant pastry chef producing pastries and desserts.
In Orange, California:
Marie: I was a pastry chef and the owner of Classy Cakes in Orange where I sold custom-made specialty cakes and pastries.
In the Philippines:
Marie: During my stay in the Philippines, I worked at three different academies as a pastry chef and instructor. The first one was at Enderun located at Taguig, Rizal. The Second one was at Cagayan De Oro Culinary School.  The last one was here at Capitol GreenStreet, at the First Gourmet Academy.
LOVE FOR COOKING
Q: When did you see yourself as a chef?
Marie: I transformed from a cook to a chef after years of experience working the busy underground kitchens in New York City.
Q: What are your signature dishes and your favourite cuisine? Why?
Marie: Cakes that taste great and look amazing! As an artist first, I use my talent to decorate fine cakes and pastries. French and Austrian pastries are my top two favourites because they're delicious.
Q:  How has your love for cooking affected your life?
Marie: Cooking has affected most of my life since I started baking with my aunt when I was five. I was selling pies and bread at 11, and continued doing this for the rest of my life. Nothing pleases me more than seeing my friends and family enjoy my treats. My love of baking steered my move to different places all over the world.
BAKING SHORT COURSE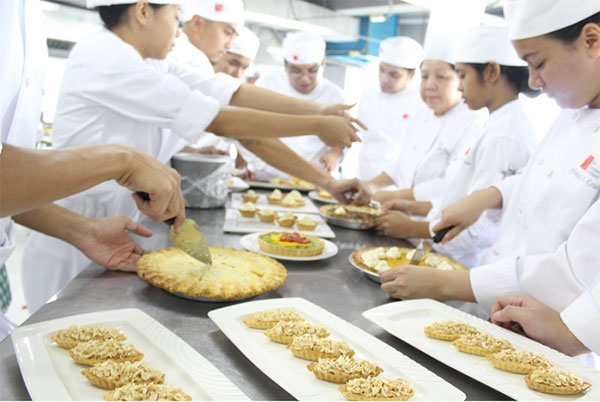 Q:  How would you describe the Fundamentals of Baking and Pastry?
Marie: This short course is a first step to the basics of baking. It is a hands-on course perfectly designed for beginners and those with limited knowledge in baking. It starts with a lecture which is followed by a demo and teaching skills in the kitchen. Simple but delicious recipes are taught in 4 days which starts with classic cookies, followed by simple cakes, then pies, tarts, and pastry. All recipes shared are carefully selected from my private collection.
Q:  Why do baking enthusiasts need to take this short course?
Marie: Aside from instilling passion and creativity, it is simple and enjoyable as well. Plus, techniques are very much highlighted. What's exciting is that students take their entire baked goodies home with them.
Q:  What would they be getting out of this short course?
Marie: The students get to "graduate" on the last day with a certificate from First Gourmet Academy. The students who discover a passion for baking usually enrol for the intermediate or advanced baking courses. Others pursue a Diploma in Culinary Arts. Some students have started their own business of selling their products.
Q: What inspiring words can you share for those who want to take up Baking and Pastry?
Marie: With my passion, I share with you what I have experienced for so many years in some of the greatest pastry kitchens in the world. I invite you to take this course to jumpstart a promising career in the wonderful world of baking!
ABOUT THE CERTIFICATE IN FUNDAMENTALS OF BAKING AND PASTRY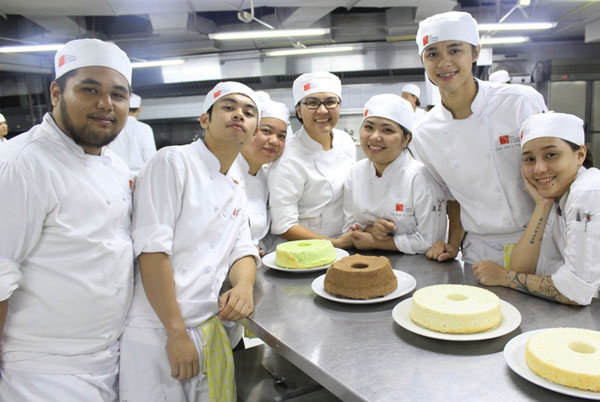 First Gourmet Academy's short course on baking and pastry will start on January 16, 2016, every Saturday from 1:30 to 5:30PM. Special emphasis is placed on the study of ingredient functions, product identification, and weights and measures as applied to baking. Students apply basic baking concepts and techniques to the preparation of items such as cookies, cakes and pies.
Taking the chance to learn is always the first step in being a great cook, so why not unleash the patissier in you by learning from the best! Get your sweet tooth ready because this course will definitely make you whip up a mean chocolate ganache in no time!
Fuel your culinary passion at First Gourmet Academy!