Great chefs all started with the basics, and the best place to get introduced to the culinary arts is at First Gourmet Academy.
Connoisseur 101
First Gourmet Academy has a series of lifestyle workshops under the name of "Connoisseur 101," perfect for the culinary amateur who wants to learn the best techniques from experienced faculty. One such instructor is Ziggy Segunial.
We caught up with Ziggy to talk about his passion for cooking and mentoring at First Gourmet Academy:
On his culinary beginnings…
Q: What were your culinary experiences prior to teaching at First Gourmet Academy?
Ziggy: I've been in the culinary profession for almost 20 years now. Apart from the things mentioned in my profile, I also helped create good professionals and cooks in Visayas and Mindanao by teaching in small training academies and schools. I worked in commissaries, fast food chains and catering companies. I also taught culinary math and was a food operations consultant.
Q: When did you see yourself as a chef?
Ziggy: When I, as a child, would often wake up to the delicious aroma of my mother's cooking and freshly brewed coffee.
Q: What is your favorite cuisine? Do you have a signature dish?
Ziggy: Asian cuisine. My signature dish? Mutton curry and Asian boiled rice – the combination of flavors and meat texture complemented by the heat of chili then paired with a basic and simple Asian staple. Whole foods.
Q: How has your love for cooking affected your life?
Ziggy: It made me choose the road less travelled in terms of being in a close-knit family. I did not work in the family business. Cooking also exposed me to different cultures, people, food items, and different ingredients. It made me love and respect food and developed my desire to feed people.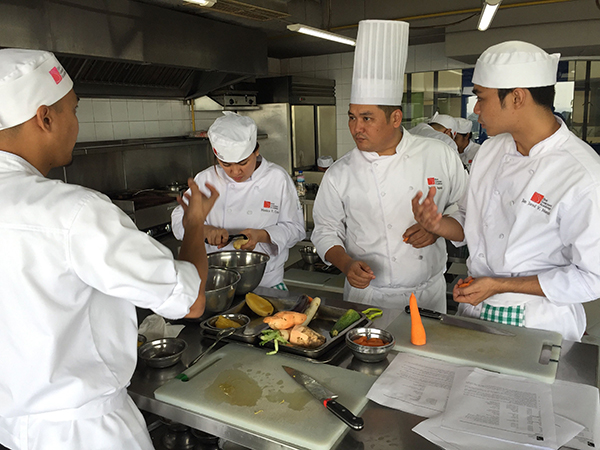 Pop Quiz with Chef Ziggy
On teaching at First Gourmet Academy…
Q: What pushed you to teach Culinary Arts in First Gourmet Academy?
Ziggy: Two reasons. One, my love for sharing, mentoring and teaching aspiring cooks. Two, I believe in the program of First Gourmet Academy to produce professional, able, and dedicated cooks.
Q: What are your fondest memories of teaching so far?
Ziggy: In my years of teaching, I've mentored different types of students – talented and hardworking ones, others who were not so much. I also mentored a deaf and mute student at one point.
I'm happy when former students send me stories of their experiences working here and abroad and that they express their gratitude on how they learned and remembered the techniques I shared with them.
On First Gourmet Academy's Fundamentals of Culinary Arts course…
Q: How would you describe the Fundamentals of Culinary Arts?
Ziggy: It's the tip of the iceberg. It serves to whet one's appetite in terms of culinary arts.
Q: Why do cooking enthusiasts need to take this course?
Ziggy: It will help them decide if they want to build their career as cooks.
Q: What would they be getting out from studying Culinary Arts?
Ziggy: The foundations and guided structure to the world of professional cooking. It will help them cook any or all recipes.
Q: Inspiring words for those who hope to enter the world of culinary arts?
Ziggy: You have to be true to yourself and seize the moment because time flies.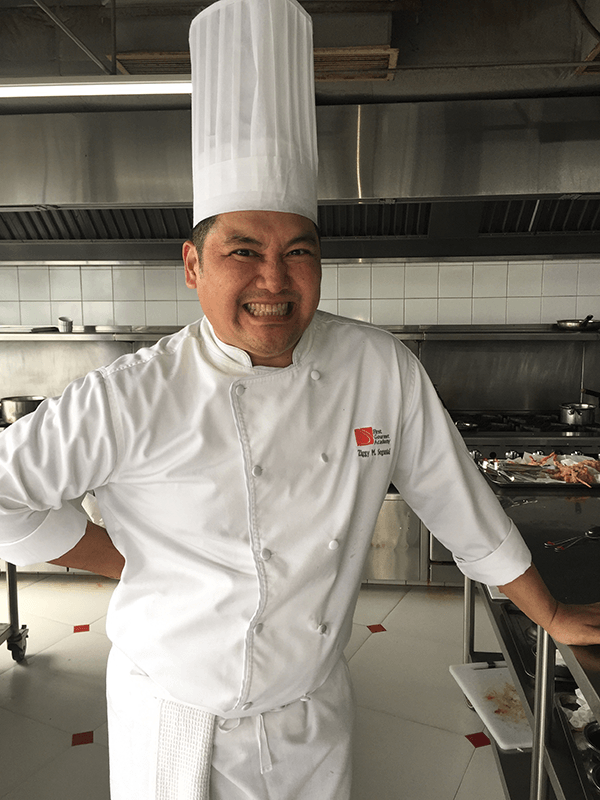 About the Certificate in Fundamentals of Culinary Arts
This short course starts on January 16, 2016 and will cover eight Saturdays from 9AM to 1PM. Learn the basic skills, cooking methodologies and various gourmet recipes under one course. The Fundamentals of Culinary Arts aims to introduce the kitchen to you in a fun and highly educational manner.
Join us as we prepare delectable meals that are absolutely bound to fancy the most discriminating taste buds! You may be a beginner in the kitchen or an entrepreneur wanting to expand your menu, but for whatever purpose it may serve, we can definitely bring you closer to your goal of becoming a master of your own kitchen.
Fuel your culinary passion at First Gourmet Academy!