Everyone can cook but only those with the passion to take the heat of the kitchen can become great. If you have the talent to perfectly wield a spatula, then maybe following the road of Culinary Arts is the best thing to for you. Look no further, First Gourmet Academy offers a Diploma in Commercial Cooking and Culinary Arts! We provide students with the ultimate knowledge and experience on the world of cooking in the shortest time possible.
To feed your culinary pursuits, we interviewed one of First Gourmet Academy's esteemed faculty members: Thomas Paul.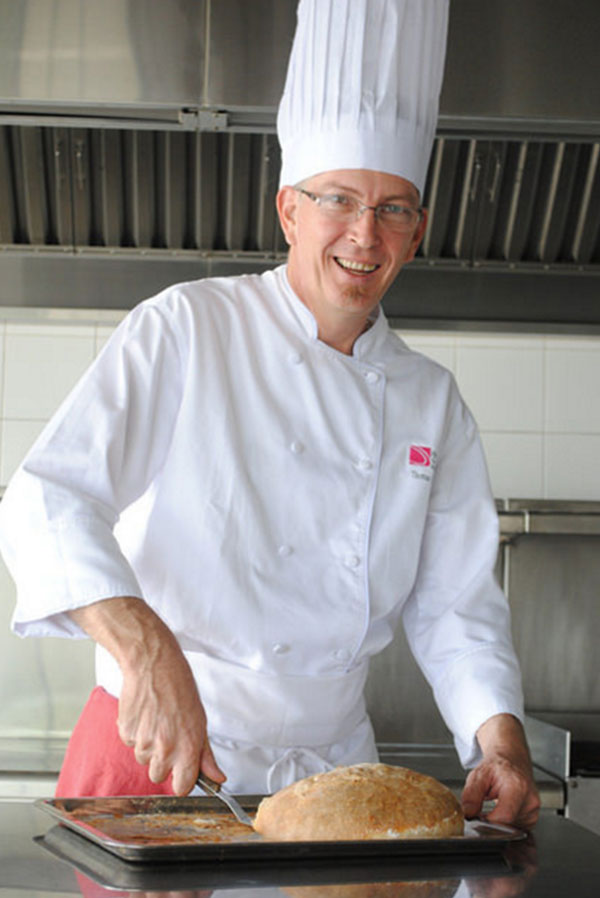 LIFE AT FIRST GOURMET ACADEMY
Q: What pushed you to teach Culinary Arts in First Gourmet Academy?
Thomas: I decided to apply at First Gourmet Academy when I searched on the internet and it appeared 4 times, stating that they were looking for a qualified instructor. I sent my resume and eventually got hired. First Gourmet Academy based their qualifications on experience; fortunately, I am already a certified culinary instructor.
Q: Can you share some memorable experiences in teaching at First Gourmet Academy?9
Thomas: One time, I noticed there was food burning in the kitchen. I started asking everyone in the kitchen what was burning but nobody answered. I began doing an investigation and found a burned pot hidden under the table. I asked who hid it but nobody answered again. Finally, I asked who was cooking black beans on the station with the burned pot; to my surprise, a student approached me and told me that I was the one who did it. With an apology and gratitude from me, I called all the students and explained to them the consequences of using the wrong flame on a pot. Make mistakes and learn from it.
Q: What do you consider your culinary strengths?
Thomas: Inspiring students to become what they are looking for. I also value providing quality education.
Q: What were your culinary experiences before teaching at First Gourmet Academy?
Thomas: You can check my First Gourmet Academy profile here.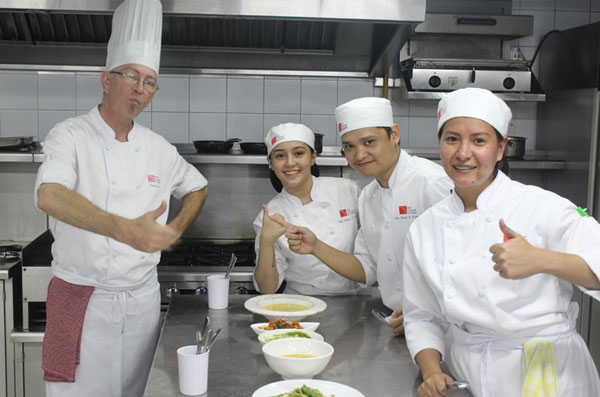 LOVE FOR COOKING
Q: When did you see yourself as a chef (cook)?
Thomas: When I was 6 years old in a restaurant, a majestic chef was standing at our table explaining the food we ordered. I think that's when it hit me.
Q: What would be your signature dish and your favorite cuisine? Why?
Thomas: Firstly, I think no one cooks better than my mom. Second, my signature dish is German sauerbraten with braised red cabbage and potato dumplings.
Q: How has your love for cooking affected your life?
Thomas: In a way it has. There is a change in my awareness of, responsibility to, and communication with others.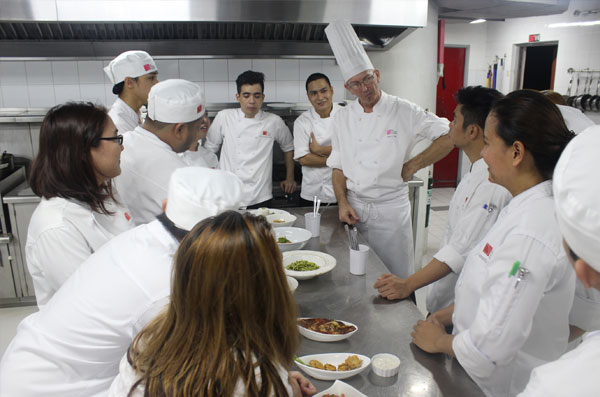 ON THE DIPLOMA COURSE
Q: What is the edge of First Gourmet Academy over other schools?
Thomas: I'm not comparing with other schools. I just teach what is right and what my students need to know for them to be successful in their culinary journey and future.
Q: How would you describe First Gourmet Academy's Diploma in Commercial Cooking and Culinary Arts course?
Thomas: Plain and simple, here in First Gourmet Academy's course, students get much more than what they pay for.
Q: Why should students take this course?
Thomas: If I compare First Gourmet Academy to the other schools where I studied in my younger years, how should I put it? Well, here you are getting more then 100 years of international experience from the faculty – we gladly forward our culinary education to the students.
Q: What would they be getting out of this course?
Thomas: Honestly, I can't promise anything. It's really up to the students and their performance. But we are one of the best culinary schools in the Philippines. Also, we have the highest absorption rate among all culinary schools in the Philippines.
Q: Can you share us some inspiring words for all those culinary hopefuls?
Thomas: if you are really committed to enter the world of Culinary Arts, then we are the right school for you.
ABOUT THE DIPLOMA IN COMMERCIAL COOKING AND CULINARY ARTS
First Gourmet Academy's Diploma in Commercial Cooking and Culinary Arts will start on January 18, 2016, with two batches: 3:00-7:30PM and 7:00-11:30PM, Mondays to Fridays. Students are given world-class hands-on education for enhanced learning. From food sanitation, baking and pastry, to culinary skills (and many more), First Gourmet Academy will pave the way for all culinary hopefuls to unleash their truest potential.
Do you want to own a restaurant? Do you wish to become one of the best chefs in the Philippines, or even a Michelin star chef someday? It's all really up to you. But with First Gourmet Academy's diploma course, you might just get closer to your dream. Get ready to sharpen that knife because you'll be crafting your signature dish in no time!