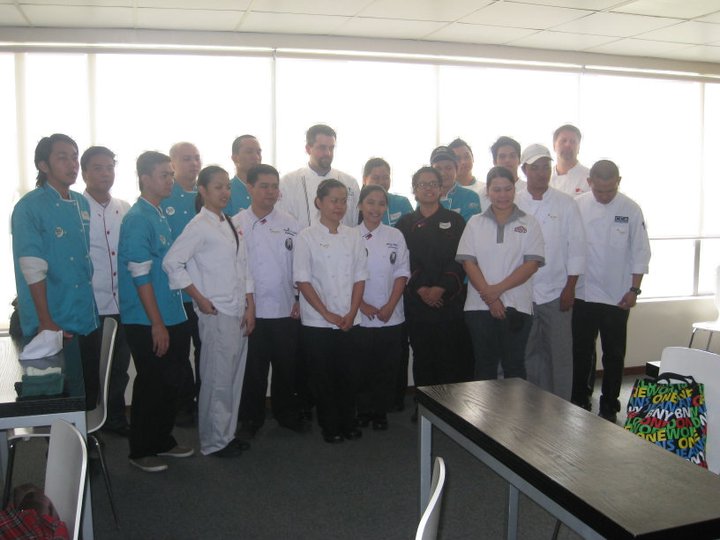 This month started incredibly busy at First Gourmet Academy and with the Director, Mats Loo.
Last Sunday, February 13, the school was visited by Executive Chef Philip Flath of Ocean Edge Resort and Casey Barnes from Intrax Career Development. They held a culinary showdown at First Gourmet Academy to find students for employment at the resort. Since the Academy is new and has been around for only 2 ½ years, we did not have the amount of students needed. So we invited other schools from ISCAHM, MOST, The Kitchen Academy, AHA, and CCA to join us for this cook-off. The students were asked to cook one dish which was reviewed by Chef Philip, with the assistance of Chef Mats.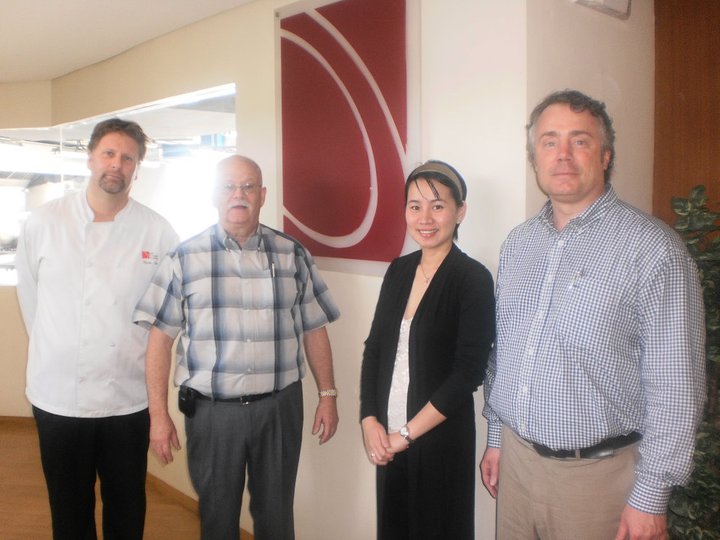 Friday, February 18, the school was visited by two companies who held a short presentation about culinary careers abroad. Both were also looking for potential graduates who are interested in this path. In this Career Talk, students learned about the different opportunities available abroad. This day is specifically set aside for students enrolled at First Gourmet Academy.
Mr. David Pascoe, the CEO of Recruitment Solutions Int'l, the international recruitment counterpart of Horizon Recruitment Pacific Corporation together with Mr. Dave Fritz, the Managing Director of Chili's Texas Grill, gave an exclusive brief presentation about the opportunities waiting for our students in Alberta, Canada and made themselves available for any questions regarding this great offer.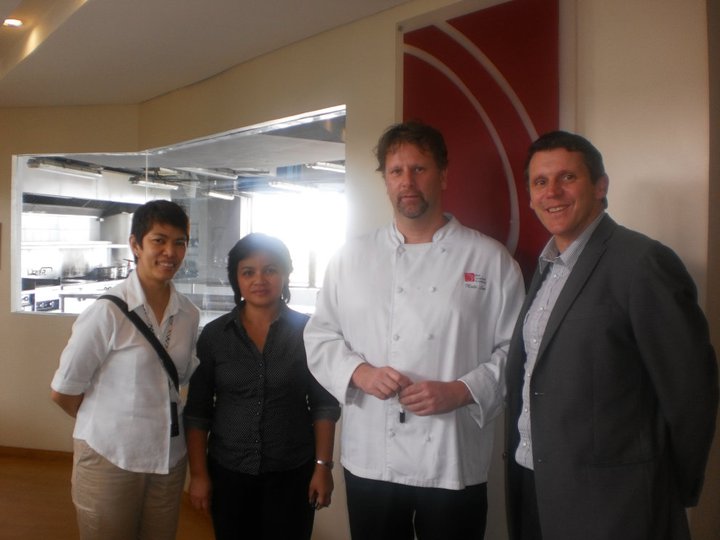 Also, from iMeets, Ms. Loreen Carlos, Chef Peter Schorer and Ms. Pons Santillan gave expert advice to students who want to study with reputable education providers in Australia and New Zealand which can help them secure employment in those countries.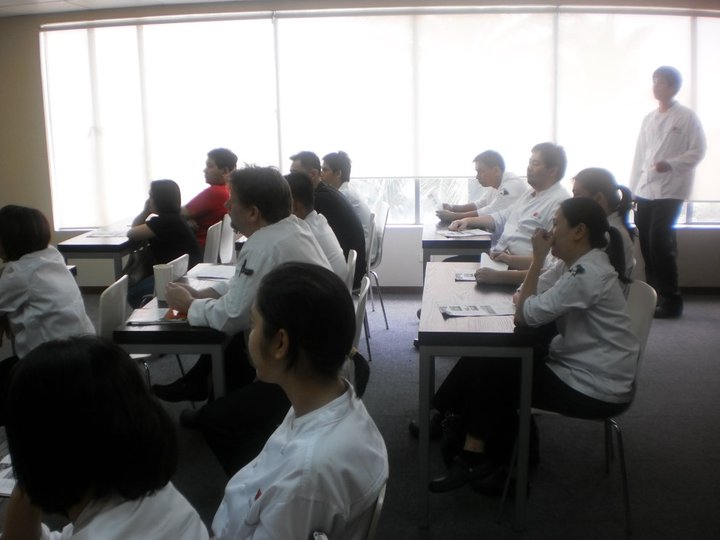 Chefs are in demand these days. Here's our short interview with the First Gourmet Academy Director, Mats Loo, regarding his thoughts on this topic.
Why all of the sudden a lot of foreigners are coming to Philippines to find qualified chefs?
Filipinos in general have a very good reputation. I've worked with different Filipino people in cruise ships before so I've seen how they get their job done. They are hard working and also good in English.
Why do you think they chose First Gourmet Academy?
We've been only in the industry for 2 ½ years but managed to have good reputations with hotels and restaurants here in Manila. Aside from that, we also have a couple of students who are training abroad. So now, we have connections. I see to it that I give students international experience or training unlike other culinary schools in Manila. So students from First Gourmet Academy have a good chance of getting jobs abroad.
What hotels/restaurants are you working with now?
Hotels and restaurants in the Philippines are extremely happy with our students. They get positive evaluation from these institutions. Now, we're working with agencies that are helping students get jobs in USA, Canada, New Zealand, and Australia.
What advice would you give your students so they can be successful as a chef in today's market climate?
They have to work hard in school and of course, have passion for food and will to succeed. I always tell them it is not an easy job. You are required to work long hours in a hot environment. But this is a rewarding career. You have to have a right mindset and personality. With all this being said, it boils down to your attitude, whether you train hard or you are prepared to sacrifice things to achieve your dreams.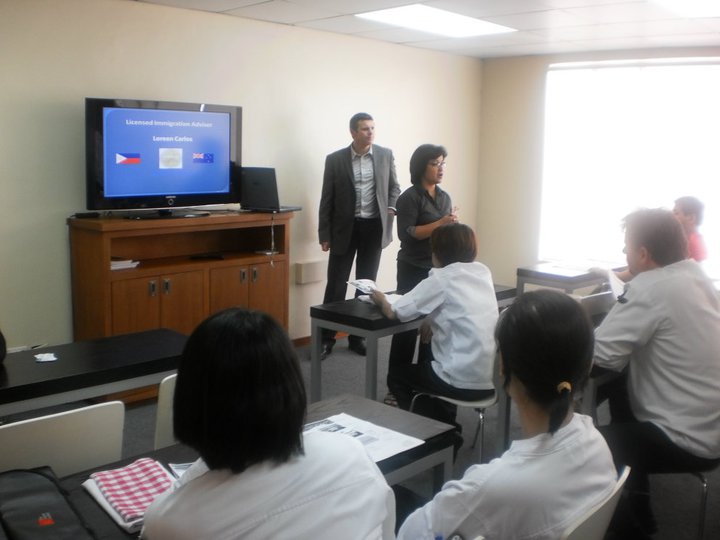 We've learned it takes more than hard work to achieve a successful career. But even though being a chef is a tough career, we should not let that discourage ourselves and remember that this world is full of wonderful opportunities to expand your culinary horizons.