WHY HAVE A PROFESSIONAL TRAINING WHEN YOU CAN COOK BY YOURSELF AND LEARN BY EXPERIENCE?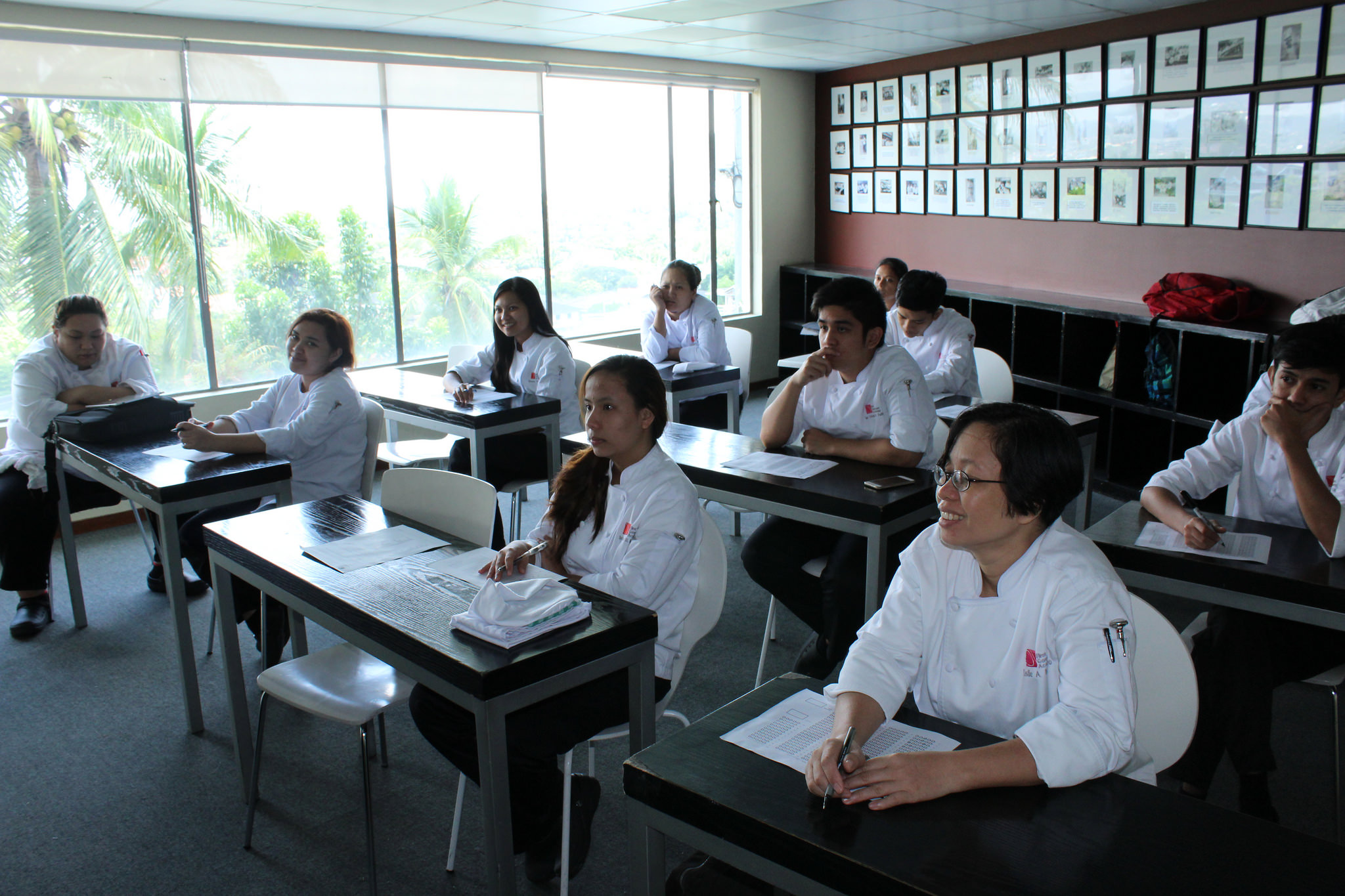 1. Self-Discovery. It is great to have your own style, and promote an authentic cuisine; but what's good about enrolling in a culinary school is that by studying, you will discover yourself more and enhance your cooking skills.
2. World-Class Exposure. If the instructors are World-Class, like in First Gourmet Academy, they will be able to pass their wisdom on to you. You need not go to Sweden, Germany or Asia, for example; you can learn from World-Class Chefs how to experience those places through food.
3. Iron Sharpens Iron. It's not only for the sake of the training, but for the interaction with other students who share the same passion, and whom you can grow with.
WHY SHOULD YOU INVEST IN A CULINARY EDUCATION? IS IT WORTH IT?
4. Local Impact. If you want to pursue a culinary career in the Philippines, this is a qualification that will be required of you. Luxurious hotels and restaurants hire Chefs who will embody the quality of their service through gourmet dishes.
5. International Opportunity. This can also be your gateway for an opportunity abroad; the possibilities are limitless; your exposure can reach beyond the local market.
6. Business Investment. The competition in the local industry is tough; this is a good investment for you to stand out and stay in the business.
DOES IT ADD PREMIUM TO YOUR PROFILE WHEN YOU CAN CALL YOURSELF A CHEF?
7. Marketability. Let's admit it, if a customer were to choose between restaurants – one is owned by a Chef and the other is not, the former will be more preferred to the latter.
8. It's Not Just about the Title. As one of the First Gourmet Academy Instructors said, culinary is not just about cooking, it's also about life. What you will learn in becoming a Chef are not just fundamentals but discipline; not just cuisines, but perseverance; not just expertise, but dedication.
9. Pursuing Happiness. This is one of the things that you can do alongside becoming a mom, a professional, a student. It requires commitment, but it's a flexible passion to pursue. Not only will you feel fulfilled, you will also enjoy the learning process.