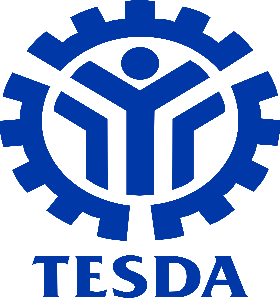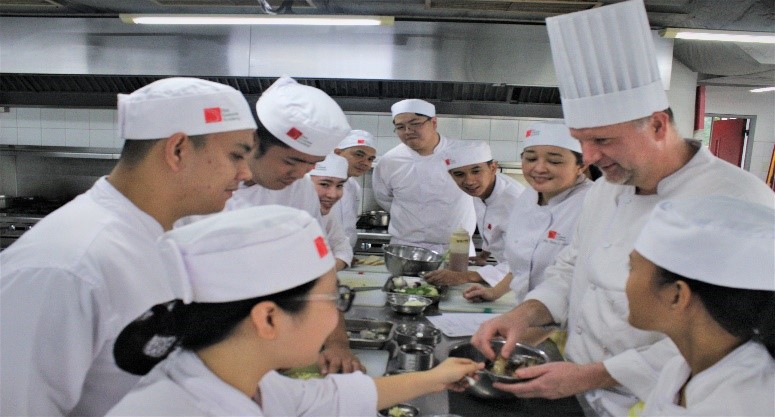 First Gourmet Academy recently received a Certification from TESDA (Technical Education and Skills Development Authority) that the school is now qualified to offer Ships' Catering NC III (Ships' Cooks).
SHIPS' CATERING NC III (SHIPS' COOKS) was designed for those who want to have their pathway in Ships boarding. This Qualification contains competencies that one must achieve in managing all galley operations, including both the procurement of supplies and practical food production in compliance with the national and international requirements for the duration and nature of the voyage.  It also includes competencies in serving proper quantities of quality nutritious food that fulfills cultural, religious and hygiene requirements including storing and handling food hygienically.
This Qualification is packaged in compliance with Maritime Labour Convention (MLC) 2006 Standard A3.2 and Approved ILO Guidelines on The Training of Ships'
First Gourmet Academy Director and Head Instructor Mr. Mats Loo will help you accomplish this. He is lauded for his 35 years of global experience, of which, a considerable amount of time was spent as an Executive Chef in various cruise chips. He trains a lot of aspiring individuals in this field who would like to join the seafaring industry. With his great knowledge and desire to educate budding chefs, the program was also designed by him to ensure compliance to the highest standards.
First Gourmet Academy would like to be part of your journey as you cruise into your path as a chef. Get to know more about the course, call us at +632.951.9655 or +63917.709.6731 or check-out our website, www.firstgourmetacademy.com.