We are now accepting applicants for "Diploma in Commercial Cooking and Culinary Arts" November batch. Classes will start on November 11, 2013, Mondays to Fridays from 07:00AM – 11:30 AM, or the second shift, 11:00AM – 3:30PM. We will be keeping our batch at a maximum of 15 students in order to maintain the excellent instructor-student ratio on hand. There's no age limit for the courses that we offer. Many of our diploma students are professionals who shifted to culinary as their passion and career or they want to establish their own restaurant business in the future. Others are just pretty good home cooks, and really like cooking, and some are those who recently graduated from high school.
First Gourmet Academy feeds your knowledge and fuels your passion for the world of culinary arts. It has an intensive and comprehensive hands-on program designed to propel students to be successful in the international culinary arena.
First Gourmet Academy offered two June batches that started last June 3, 2013 and two July batches with classes that started last July 29, 2013. These June and July batches were SOLD OUT. We are extremely overwhelmed and very happy that the results of all our hard work were a great success. It is thanks to this success that we recently decided to open up two new batches starting this November 2013.
A culinary school will not shoot you into a pre-ordained "Chef Path." It is merely a tool. You have to figure out how to use this tool. Do your research. Figure out how you are going to make the education and the industry work for your life. The food industry is massive. There are so many ways to be involved and not all of them follow the line cook/sous chef/chef path. Read culinary magazines, blogs and books, and figure out where exactly you want to make your mark and how. Like most endeavors in life, culinary school and your career in the industry will give you what you put into it. Moving quickly, working clean, handling your knife and getting around the kitchen efficiently are the MOST important things to learn and practice in school.
Once you study at First Gourmet Academy, there will be several "aha!" moments when you learn something new about food. The hands-on learning and in-depth knowledge makes First Gourmet Academy different from other culinary schools in Metro Manila. We will prepare you to become a professional chef and raise the bar on your career possibilities.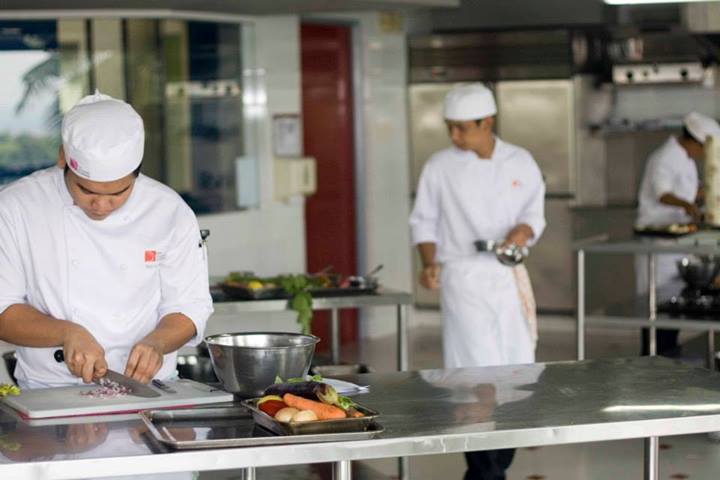 First Gourmet Academy has designed its program for the student to spend more hours in the kitchen rather than in the lecture room. We believe that culinary art is a practical, skill-based form of education. Therefore, it requires more attention in the kitchen rather than the lecture area.
You will quickly get familiarized with the ingredients and equipment because of our intensive training. Our curriculum is based purely of cooking and hands-on activities that will definitely equip you in the challenging world of culinary arts. Each student will go to school 4 ½ hours in a day, because we believe that in order to become a good chef, you need to make the food yourself and not watch others make the food.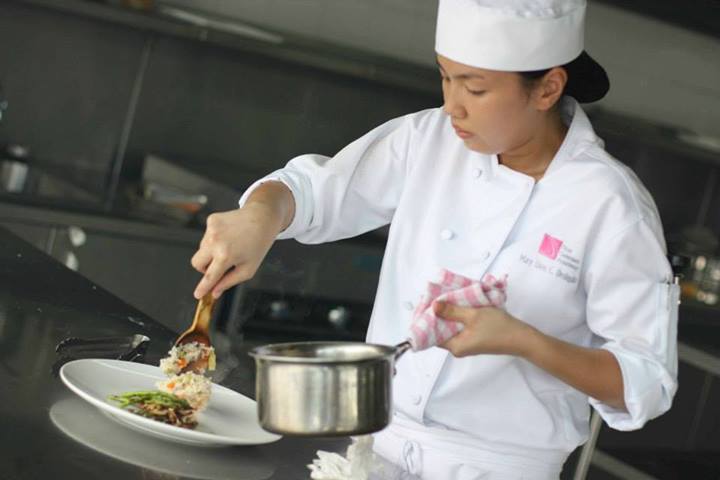 In order for you not to miss the great opportunity in enrolling at First Gourmet Academy, we are offering you a price of P220,000 for full payment and P245,000 for installment plan for the upcoming NOVEMBER BATCH with classes starting on the 11th of November, Mondays thru Fridays.
The tuition fee* would include the following:
Uniform set which includes 3 chef's jacket, 2 pants, 2 skull caps, 3 aprons and 6 kitchen towels
Kitchen safety shoes
Knife kit which includes knife bag + knife set with a paring knife 2" and a chef's knife 8"
Peeler, measuring spoons, 3 tasting spoons and a tasting knife and tasting fork
Memory stick
ALL materials and ingredients to be used for the duration of the whole course
Examination materials and ingredients
TESDA examination costs
Graduation costs
*There are absolutely no hidden or miscellaneous charges on top of the course fee given.
Enroll with a friend/s and get more discounts!
Should you have any questions please do not hesitate to give us a call or better yet, schedule a visit so we could show you around and discuss in detail your upcoming exciting career as a chef.