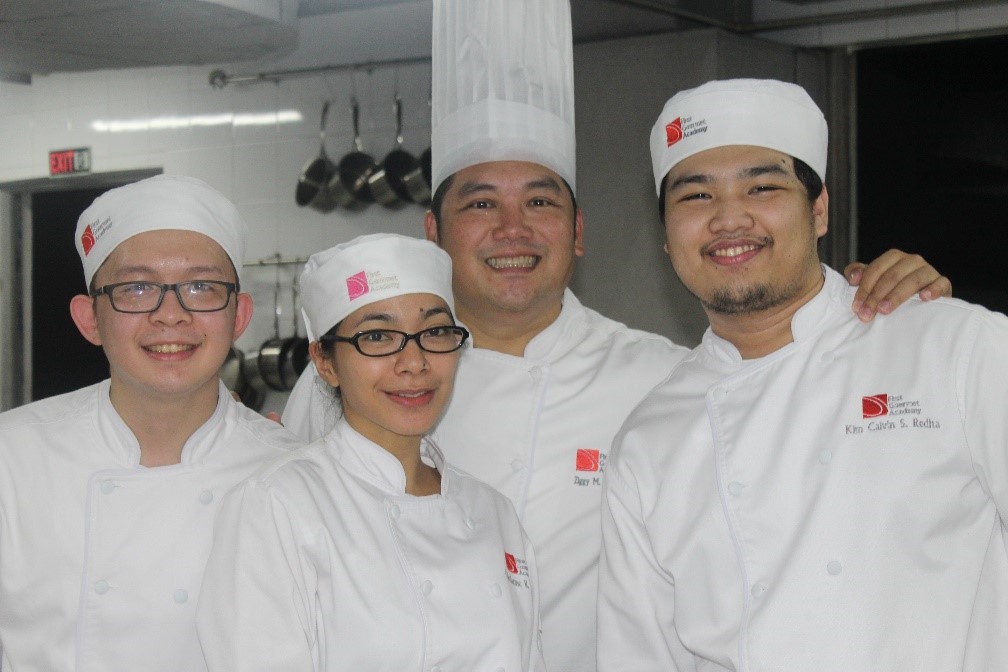 A degree in culinary arts is often associated with a career focused in cooking, presentation and handling of food.
With that said, many individuals are under the impression that a culinary degree is simply just a one-way ticket to a life in the kitchen. However, what most individuals do not know is that the culinary arts can be, in fact, incredibly multifaceted. So much of human interaction revolves around food. From brunch meetings, luncheons, dinner parties--it would seem as if food is a pivotal and integral aspect of most social gatherings. After all, a meeting or any type of gathering wherein food and beverage is not uninvolved is rare or virtually unheard of. In this regard, a career in the culinary arts can open opportunities in nearly every sector of the job market. Some of the career paths you can take are kitchen management, event catering, hospitality, nutrition counseling, restaurant ownership, cafeteria administration and so much more. With that said, a career in the culinary arts is so much more than just a life in the kitchen insomuch that you can almost go anywhere with it depending on how you want to apply it.
One you finally have your degree, you are no longer constrained to sending your resumes and applying in restaurants. Today, you can take your culinary arts degree anywhere in the world. If you have been wondering where to apply your culinary degree, take a gander at the list below to educate yourself about the merits of pursuing education and work in the tasty field.  
1.) Caterer

If you wish to dabble in restaurant cooking without committing to a life inside a kitchen, being a caterer is an excellent alternative. In fact, catering is as close as you can get to restaurant cooking without actually having to work in the kitchen. Most of the techniques and skills are the same with the main difference being the quantity of food prepared. Catering typically requires you to cook large quantities of food for people to hold up either a buffet line or during longer serving times. Incidentally, you can also get to work in the creation of a menu. With that said, caterers are known to run their own small but thriving businesses that focus on servicing events such as weddings, birthdays and other social gatherings.
2.) Food Stylists

Considered as the beauticians of food, food stylists are the people behind the aesthetics of food presentations. Anytime you are looking at a picture of food in a magazine or a plate of freshly cooked food on your favorite cooking show, you are seeing the byproduct of a food stylist's effort, work and craftsmanship. These individuals are tasked in carefully constructing visuals of food to make it more appealing. They arrange a meal to look its best on a plate and according to its maximum appeal--one of which is to create an artificial steam through the use of chemicals. Similarly, they also create food out of alternate materials, play with cooking techniques to maximize color and look for ways to make food look appealing for longer.
3.) Nutritionists

Nutritionists are the individuals tasked in studying how the body reacts to the nutrients found in food. They often offer dietary consulting services or meal preparation services for specific dietary needs. With that said, nutritionists combine their skills in the kitchen with a background in science. More often than not, they carry a Bachelor's degree, but one is not required to practice in the field. They often sell their services much like a personal chef would do. However, some of them would also venture out to opportunities that would allow them to work for magazines, television shows or writing books about nutrition.
4.) Food Scientist

Another culinary career path that combines science is food science. This field of study mainly focuses on the chemical and technical aspects of food. Food scientists typically study how food is processed, packed and preserved. In some cases, they even study the way smells and food interact. With that said, they dabble in pretty much everything from food safety to molecular gastronomy. They often work for food manufacturers or laboratories associated with universities and research facilities.
5.) Cooking School Instructor

If you have always been interested in the tutelage of culinary arts, you might want to become a cooking school instructor yourself and impart your knowledge to future aspiring chefs. While many cooking instructors are known to also work in the restaurant industry, some of them want to devote their time and efforts solely on the teaching aspect of the culinary world. Apart from their culinary experience, most instructors have a degree as well as a passion for mentoring and teaching. Jobs that come with more prestigious educational facilities typically require at least a Bachelor's degree and two years of industry experience.

 

 

The takeaway in all of these is that regardless of where your interests may lie, the culinary career is not as one dimensional as people thought it to be. In fact, there is a great culinary career that might just be waiting for you. To determine the best and most appropriate career path for you, consider all the things that interest you in addition to cooking. If you have a flair for science, you might do well as a food scientist or nutritionist. If you have an eye for art, perhaps styling food might be more up to your speed. No matter what it is, finding a niche that allows you to do what you love while making quite a bit of money doing it is paramount. From there, you can flourish and fully explore your potential no matter which culinary career path you may take.  

 

If you wish to explore your potential in the culinary world, take control of your future and enroll only with the best culinary school in Metro Manila. Enroll with us and come discover your flair for culinary arts at First Gourmet Academy.